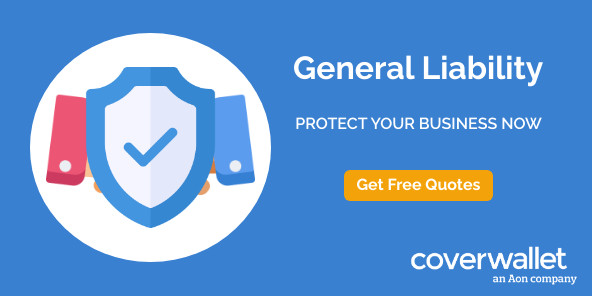 The Centers for Medicare and Medicaid Services formerly operated under a different name known as Healthcare Financing Administration. CMS is a federal agency that partners with the state government and directs Medicaid.
CMS also manages the State children's health insurance program and maintains the health insurance portability standards. Besides these administrative duties, the center of Medicare and Medicaid Services is also responsible for maintaining the quality standards of nursing homes by conveying surveys and certifications.
The Centers for Medicare and Medicaid Services is committed to ensuring the standards of healthcare services by providing adequate and up-to-date paramedic coverage. The initiative to operate better health services also encourages quality care for its beneficiaries.
CMS focuses on transforming health care services to the latest modernized system by emphasizing the quality of service their beneficiary receives. Operating under the Health Department, CMS also focuses on providing quality healthcare services to Medicaid and Medicare beneficiaries.
CMS plays an essential role in directing healthcare activities throughout the nation, implying hospitalization services and insurance programs. The process of improvising the healthcare quality in an economical range to make things affordable for everyone. The Centers for Medicare and Medicaid Services provides healthcare coverage to more than 100 million people through its various programs.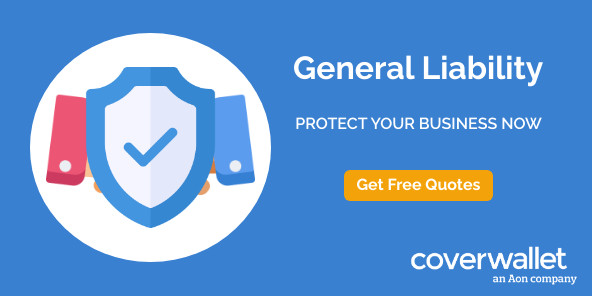 Origin of the centers for Medicare and Medicaid services
The establishment of Medicare and Medicaid was inked after the bill got passed by President Lyndon B. Johnson considered these services on 30th July 1965 lawfully. The Federal Government designated the Health Care Finance Administration under the Department of Health Education and Welfare umbrella in 1977.
Later in July 2002, the Health Care Finance Administration changed its name to the Centers for Medicare and Medicaid Services (CMS). Now CMS operates as a federal agency to provide and manage healthcare programs for millions of American citizens.
The Centers for Medicare and Medicaid Services manages healthcare coverage activities following Administrative Simplification Standards under the Health Insurance Portability and Accountability Act.
The responsibilities feature collecting health care records while assuring the patient's information privacy. CMS monitors healthcare facilities' quality standards and provides overviews of healthcare insurance exchanges.
Programs of the centers for Medicare and Medicaid services
CMS keeps an insight through its Center for Consumer Information and Insurance Oversight to improvise the healthcare service in the insurance marketplace. The Centers for Medicare and Medicaid Services has several programs under their course which provide healthcare coverage for almost every individual across the nation. Some of the effective programs by CMS are discussed below:
The Health Insurance Marketplace
A Health Insurance Marketplace is an exchange platform for American citizens to shop and exchange health insurance plans. This platform allows people to make affordable choices to avail of income-based subsidies. You'll find both personal and family health insurance plans on the health insurance marketplace to ensure medical coverage.
The Health Insurance Marketplace was established under the Affordable Care Act to offer various options for insurance coverage plans. Therefore, all plans featured in the marketplace should be approved under the ACA Act. to meet the healthcare standards defined by the deferral government. All American citizens are eligible to access the marketplace. The conditions are only applied when it comes to availing an insurance plan.
Each state has its own Health Insurance Marketplace, which is according to the rules and regulations of the designated location. As in general, the Government HealthCare service operates the marketplace in these states. At the same time, some states have their private Insurance Marketplace platforms, which is an alternative to the federal insurance marketplace.
Medicare
Medicare offers healthcare coverage plans, drug plans, and hospital coverage plans under its taxpayer-funded program for American citizens above 65. US citizens can join this program once they reach the eligibility age and criteria.
The criteria require applicants to have worked through the system under payroll taxes. Medicare is also obliged to provide healthcare coverage for disabled people and patients with severe end-stage disease cases.
Medicaid
Medicaid is a program sponsored by the United States Government which is more suitable for citizens earning low incomes. Patients make many benefits through this joint program, funded by the federal government and managed at the state level.
Patients who avail of this program attain assistance for doctor visits, long-term hospital stays, and custodial care costs. Eligible patients can apply for this program via the online website, or they can approach the state's Medicaid agency.
Children's Health Insurance Program
The Children's Healthcare Insurance Program covers around 9 million children across the nation. The CHIP is not offered to children directly, but the parents can avail this insurance for their under 19 ones. It's a gateway for children who cannot afford health insurance on their own. Children's health insurance programs offer low-cost health coverage to those families who earn too much for qualifying in Medicaid.
CHIP offers many free benefits to children, including routine checkups, doctor visits, vaccination, dental care, eye care, hospital care, emergency services, and laboratory services. This program can benefit children maintaining their health conditions to perform better in the educational field. The idea is to provide up-to-date service to gain the individual economic well-being of children and increase economic productivity.
The qualification criteria for the Children's Health Insurance Program are different in every state. The Children's Health Insurance Program also covers pregnant women in some states. You can apply at any time of the year for this insurance and see if your children qualify. To apply, you can directly contact me through the helpline. Another method is reaching the Health Insurance Marketplace to see if you can find a plan with suitable qualification criteria.
Centers for Medicare and Medicaid services address
The Centers for Medicare and Medicaid Services resides at 7500 Security Boulevard Baltimore, Maryland. The mailing address for submitting your payment through a check is categorized in regular and overnight means. The following addresses are defined for each mailing option:
Regular Mailing Address Centers for Medicare and Medicaid Services. Attn: Division of Accounting Operations. P.O. Box 7520. Baltimore, MD 21244.
Overnight Mailing Address Centers for Medicare and Medicaid Services. Attn: Division of Accounting Operations. Mailstop C3-11-03. 7500 Security Blvd, Baltimore, MD 21244
For program inquiries, general queries, and technical information, you can reach CMS by email at SharedSavingsProgram@cms.hhs.gov. Further contact information for CMS and other residing areas working as part of Centers for Medicare and Medicaid Services. You can use this information to submit queries regarding the program issues.
Contact information for CMS Baltimore
You can reach CMS Baltimore for general information and questions following these contact numbers:
Toll-Free: 877-267-2323 (Employee directory available)
Local: 410-786-3000
TTY Toll-Free: 866-226-1819
TTY Local: 410-786-0727
Contact information for Medicaid
The state administers Medicaid programs, due to which rules and regulations may vary depending on the geographical area.
For National Provider Identifier Standard (NPI)
NPI Enumerator: 800-465-3203
NPI Enumerator TTY: 800-692-2326
For Social Security contact at 800-772-1213
Contact information for Medicare
Medicare offers many approaches to accept public queries from various platforms. The contact information by several means is shared below:
Medicare Service Center: 800-MEDICARE (800-633-4227)
Medicare Service Center TTY: 877-486-2048
Report Medicare Fraud & Abuse: 800-HHS-TIPS (1-800-447-8477)
The Centers for Medicare and Medicaid Services is always obliged to look for innovation to better their services and their operating branches. The CMS innovation leaders are always looking for material to tailor new healthcare models with better standards and low costs. That is why your opinions and suggestions can make a difference. To improvise the quality of healthcare services at lower prices, CMS is always open to hearing in the following ways:
CMS is looking for ideas across healthcare delivery to find new approaches to communities for better care. To implement low-cost healthcare solutions, CMS could conduct a survey containing questions related to payment mode, service delivery model, technology-oriented services, or other suggestions.
CMS is not able to respond to every idea shared over their platform. The innovation team will use your comments and suggestions to implement new methods or models. Besides the online website, you can post comments through open forums or reviews to assist ongoing activities.
Submitting ideas and suggestions does not mean that you are participating in any arrangement with the Innovation Center. Nor does it represent a channel for conducting fundings of any activity.
The ideas submitted to CMS would be shared within the organization to utilize the organization's resources. CMS can use the ideas to submit proposal requests, develop studies, and design test models. CMS may share your idea on the public forums for further dialogue and discussion.
If the proposed idea gets approved to develop proposals, studies, and models, that does not mean that CMS would commit any arrangement for your involvement. The ideas received through suggestions are not categorized or ranked by any means. Nor are they conveyed to any royalties.
The centers for Medicare and Medicaid services (cms) agency is located in
The Centers for Medicare and Medicaid Services operates from its headquarters location at 7500 Security Boulevard, Baltimore, Maryland 21244. There are several ways to approach the headquarters by vehicular transportation and other means mentioned below:
Driving
CMS headquarters is within the driving range of Washington, New York, and Philadelphia. Thanks to the Baltimore metropolitan highway network that connects Baltimore Beltway with JFK Highway, Washington Parkway highway, I-70, and I-195 with an extensive road structure.
Parking
The Centers for Medicare and Medicaid Services holds plenty of parking spaces with their spacious geographical area. You can park 3100 cars at CMS headquarters, sufficient for all. Parking spaces for government-issued vehicles are reserved 24×7 with an issuance tag for those spaces.
Similarly, the parking spaces are also reserved for visitors, which requires a permit from the security from the main gate. While parking in the visitor's sport, make sure to place the tag in your car where it appears visible to guards. You are only allowed to park the car for 1-day without the permit tag. If you find any issues with your vehicle, you can inform a security guard in uniform.
Public Transport
You can use M77 or Mobility bus to and from the CMS complex. The bus drops and receives passengers from the CMS complex gate.
Delivery
To conduct overnight deliveries and couriers, you can contact CMS mail service at 410-786-7887.
Centers for Medicare and Medicaid services regional offices
Presence of Regional Offices in the states represent the CMS in their localities. The regional staff is motivated to work with beneficiaries and health communities to convey their queries and suggestions to the main headquarters.
CMS regional staff also communicate with state government and local bodies to ensure adequate health coverage. Down below is the summary of Centers for Medicare and Medicaid Services regional offices with their designated locations:
| | | | |
| --- | --- | --- | --- |
| Sr. No | Region | Contact | Office Locations |
| 1 | Boston | ROBOSORA@cms.hhs.gov | Connecticut, Maine, Massachusetts, New Hampshire, Rhode Island, Vermont |
| 2 | New York | RONYCORA@cms.hhs.gov | New Jersey, New York, Puerto Rico, Virgin Islands |
| 3 | Atlanta | ROATLORA@cms.hhs.gov | Alabama, Florida, Georgia, Kentucky, Mississippi, North Carolina, South Carolina, Tennessee |
| 4 | Philadelphia | ROPHIORA@cms.hhs.gov | Delaware, District of Columbia, Maryland, Pennsylvania, Virginia, West Virginia |
| 5 | Dallas | RODALORA@cms.hhs.gov | Arkansas, Louisiana, New Mexico, Oklahoma, Texas |
| 6 | Chicago | ROCHIORA@cms.hhs.gov | Illinois, Indiana, Michigan, Minnesota, Ohio, Wisconsin |
| 7 | Denver | ROREAORA@cms.hhs.gov | Colorado, Montana, North Dakota, South Dakota, Utah, Wyoming |
| 8 | Seattle | ROSEA_ORA2@cms.hhs.gov | Alaska, Idaho, Oregon, Washington |
| 9 | Kansas City | ROKCMORA@cms.hhs.gov | Iowa, Kansas, Missouri, Nebraska |
| 10 | San Francisco | ROSFOORA@cms.hhs.gov | Arizona, California, Hawaii, Nevada, Pacific Territories |
Responsibilities of CMS regional office staff
Reach the local communities with a consistent and practical approach to convey messages and gather suggestions.
Identify issues and perform environmental scanning while performing as the regional leader of the region.
Responsible for communicating regional messages to the Agency for developing local strategies, defining goals, and discussing tactics to achieve success.
Perform duties in monitoring the qualified healthcare plans operating in the federally facilitated exchange.
Implement the National policies for Medicare Part A and B beneficiaries.
Centers for Medicare and Medicaid services mission statement
CMS stands among those eight departments that solemnly work to better minor healthcare services within the Department of Health and Human Services. The Federal Agency participates closely with the local communities to eliminate health issues for minority populations.
Mission Statement
Centers for Medicare and Medicaid Services aims to lead the advancement and integration of health equity in the development, evaluation, and implementation of CMS's policies, programs, and partnerships.
Vision
CMS is focused on providing the best healthcare facilities to achieve the highest levels of healthcare for the well-being of American Citizens. CMS is directed to remove the inconsistency within the healthcare line by gradually improving the quality of healthcare services and making them accessible to everyone.
CMS equity plan
The Centers for Medicare and Medicaid Equity Services Plan highlights the roadmap of the agency to improve quality in Medicare. The priority points of this plan consist of six crucial areas:
Expand the analysis, reporting, and collection of Standardized Data.
Evaluate hurdles that can impact Equity solutions across CMS programs.
Propose practical approaches to reduce healthcare issues
Train and improvise abilities of the healthcare workforce to meet the needs of the population and beneficiaries.
Improvise communication skills to remove the interaction barrier among disabled and limited English-speaking personals.
Improve the physical outreach of health care facilities.
CMS contributions in healthcare
Data Analysis
The data collection initiative provides valuable information to highlight improvement activities. The data analysis campaign also helps to improve resource monitoring and track drug plan performance. Being part of this initiative, CMS generates Data plot snapshots and highlights to evaluate policy issues and data gathered by other agencies to eliminate healthcare inequality.
Rural Health
CMS is developing programs and policies through its Rural Health Initiative to guarantee high-quality access to healthcare to the rural population. This initiative aims to serve the rural community by cutting out any challenges they may face due to less interaction with the urban community. This means they don't have to go through lengthy procedures and wait long for outcomes to avail their healthcare services.
Minority Research
The minority research grant focuses on providing services to minority populations working in minority-serving institutions. This research allows them to reach these individuals and provide healthcare services. This research is based on the Data Analysis Initiative that collects the data based on racial and ethnic minorities.
Health Equity
Technical assistance is available to eliminate any hurdles in conveying the healthcare services. Personalized coaching to develop health equity strategic plans are offered under this program. Resources are provided on improving healthcare for various populations based on data collection and analysis.
Is CMS the same as medicare?
CMS is also known as the Centers for Medicare and Medicaid Services. It's a federal agency in the Department of Health and Human Services. The role of CMS is to administer and monitor the healthcare activities happening under Medicare and Medicaid services. CMS issues the offers and premiums offered by Medicare, including the deductibles. Under this statement, CMS is the administrative authority over Medicare, leading and directing its actions over the region.
The variation in healthcare costs is expected to rise each year. These prices also affect the costs over premiums and deductibles offered by Medicare. Medicare is a part of CMS projects. The overall spending over the healthcare projects tends to grow by 5.4% each year.
People avail of Medicare premiums should know how cost estimation works. That's where CMS steps in to release the information regarding premiums and extra charges. Such initiative by CMS allows the public to attain the best of healthcare plans that suit their economic affordability. Here is a breakdown of some of the most availed programs under Medicare health service:
For the part-A premiums, monthly charges range between 270 US Dollars to 500 US Dollars in 2022. Deductibles are also applicable for inpatient hospital stays which may cost an annual deductible of 1556 US Dollars. Be advised that part-A premiums are payable if a Medicare healthcare receiver didn't have Medicare-covered employment of at least 40 quarters.
As for the Part-B insurance plan, the monthly premium stands for 170.10 US Dollars, making the annual deductible around 223 US Dollars for 2022. These figures for compensation stood for 148.50 US Dollars with a yearly deductible of 203 US Dollars back in 2021. These charges can vary depending on income based on their tax reports. The higher the income, the higher the costs for monthly premiums and deductibles.
What is the main difference between Medicare and Medicaid?
Medicare and Medicaid are healthcare coverage programs that operate under various rules and regulations. Both of these programs have different eligibility criteria for qualification. Medicare offers healthcare coverage, especially for people who reach the age of 65. In contrast, Medicaid healthcare is designed based on income levels generated from tax results. Medicaid benefits individuals with low incomes, and often it is considered the last option if you can't access any other healthcare resources. Note that Medicare does not focus on the income levels for their eligibility like Medicaid. Let's have a look at the critical differences between Medicare and Medicaid:
Medicare provides healthcare plans and services for elderly US citizens and disabled people.
Medicaid is focused on yearly income and benefits individuals with limited income.
Medicare plans are categorized into four parts to cover each type of service, including healthcare, medical necessities, supplement coverage, and drug prescription.
Medicare
Medicare offers healthcare services for elder citizens aged 65 years or older. People with specific disabilities can also avail insurance plans from Medicare. There is a four-part program differentiating on premium chargers and services, which are stated below:
Part-A:
The hospitalization coverage is provided under this part of the Medicare program. Regardless of income, anyone aged 65 or above can avail of hospitalization coverage. However, there is a condition that you or your spouse should be a taxpayer for at least ten years. Recipients do not benefit from extra premiums for part-A. However, the deductibles are required to be paid every year.
Part-B:
The eligibility criteria for part B are similar to part-A. Part-B of Medicare covers medical assistance and services, which include medical equipment. Under this coverage, you get visits to a doctor's office, wheelchair, outpatient surgeries, lab work, flu shots, disease screenings, and x-rays. Annual deductibles for this program are higher if your income is high.
Part-C:
You can apply for Medicare Advantage Plans covered in part-C as the eligibility is the same under the Medicare age and disability rule. The part-C plan is offered by private companies affiliated or approved by Medicare.
The part-C plan has combined advantages of Part-A and Part-B and other healthcare checkup services like eyesight, dental, and hearing coverage. Moreover, you may get prescription drug coverage. It is like a whole in one healthcare package. It's a healthy and economic plan to avail as it may cost less than purchasing plans separately as part-C charges out-of-the-pocket costs for associated services.
Part-D:
Medicare prescription drug coverage is offered under this plan, for which recipients pay out-of-the-pocket prices. Although monthly premiums, yearly deductibles, and charges for special prescriptions are among mandatory payments. If you're a Medicare Part-C recipient with prescription coverage, it's unnecessary to avail part-D plan.
Medicaid
Medicaid operates as a joint federal and state government program that offers benefits to low-income individuals. All Americans are eligible to apply in this program as long as they are taxpayers obliged to pay for custodial care and medical care.
The Medicaid program varies for each state as it's a joint program with the Federal government. Therefore, the eligibility criteria for their services may vary from state to state. Based on the Affordable Care Act, the procedures are underway to extend the funding and eligibility of individuals to join this program.
The Medicaid program is designed to help the poor. Recipients of the Medicaid program don't have to pay for the covered services. If a Medicaid recipient reaches the age of 65, they can enroll in the Medicare program while keeping the services of the Medicaid program. Although for lower-income citizens, it is recommended to attain full benefits of the Medicaid program.
Benefits of Medicaid Program
The services and benefits may vary depending on the state. Several benefits mandated under the federal government are stated below:
Laboratory services
Doctor services
Nursing services
Nursing facility services
Home healthcare
Midwife services
Hospitalization
X-rays
Laboratories
Clinical treatments
Family planning
You may get additional benefits depending on the state you reside. These services include medical transportation, eyeglasses, physical therapy, and dental services. Medicaid is also known as the nation's most extensive long-term care funding program.
What if I have both Medicare and Medicaid insurances?
The eligibility to become a Medicare service recipient, you must be 65 years or older. If you're in the Medicaid program when you want to go for the Medicare program, your coverage under Medicare may change due to income levels. The Medicare and Medicaid coordination office is established for such conditions. The purpose of this office is to simplify the dual eligibility process for American citizens so they can access services of both Medicare and Medicaid programs.
Does CMS run Medicare and Medicaid?
CMS is a federal agency that runs the Medicare, Medicaid, Children's Health Insurance Programs, and Insurance Marketplace for American citizens. Both Medicare and Medicaid are healthcare programs sponsored by the United States Government. These programs are administered and run by CMS to ensure healthcare quality standards.
Taking a peek into the history, Medicare and Medicaid were signed to join as one agency back in 1977. Back in the late '70s, it was known as the Health Care Financing Administration (HCFA). These programs have a similarity in their names. However, the services and operations are defined in contrast to each other. CMS manages Medicare and Medicaid to ensure the quality of affordable healthcare service.
Conclusion
The Centers for Medicare and Medicaid services is looking forward to becoming the most efficient and consumer-friendly agency in the US government. CMS is working to better healthcare services with their data analysis initiative to bring the appropriate changes within their system. The goal of this federal agency is to take steps to ensure better health and welfare of American citizens.